Categories
Categories
Brands
Brands
Safety Butterfly Needle set with Luer Adapter 50 units box
Safety Butterfly Needle set with Luer Adapter 50 units box
Product Description
Safety Butterfly needle set for Blood Collection/Infusion. Box with 50 units. Buy 3 and get 1 free or take Additional 22% discount when you buy 1 carton with 12 boxes of 50 units. (Final price $45.63) call 800-768-5691 or buy 12 boxes online and you will receive a 22% credit back to your credit card
Needle is 21G x 3/4" tubing length 7 1/2" (19 cm), single-packed, sterile, not made with natural rubber latex). The needles will have the tube holder attached to the end for safety.
Made specially for Boca Dental Supply Safety Butterfly needles set box of 50 units in single pack have 2 years or more with 2 years of expiration date.
Shipping and handling $6.50 per box
Needle Protection: Activated as the Needle is Removed from Vein
Butterfly Needle with Blood collection set is FDA cleared with 510k.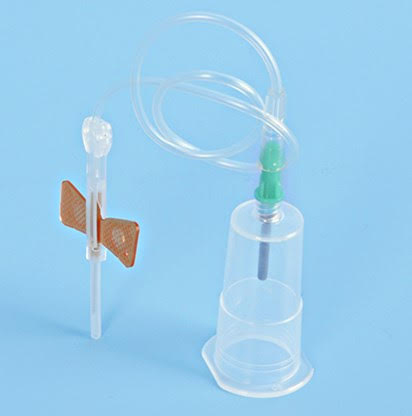 Special Buy 12 boxes (1 carton) and receive 22% credit back to your card.
Carton Size: 22x15x22 Inches (56*38*55.5cm)
Carton Weight: 16.5 Lbs (7.5 Kg)
Product Reviews
Find Similar Products by Category
Customers also viewed